FREE SHIPPING ON ORDERS $100 OR MORE WITH CODE 'SHIPSHIPHOORAY'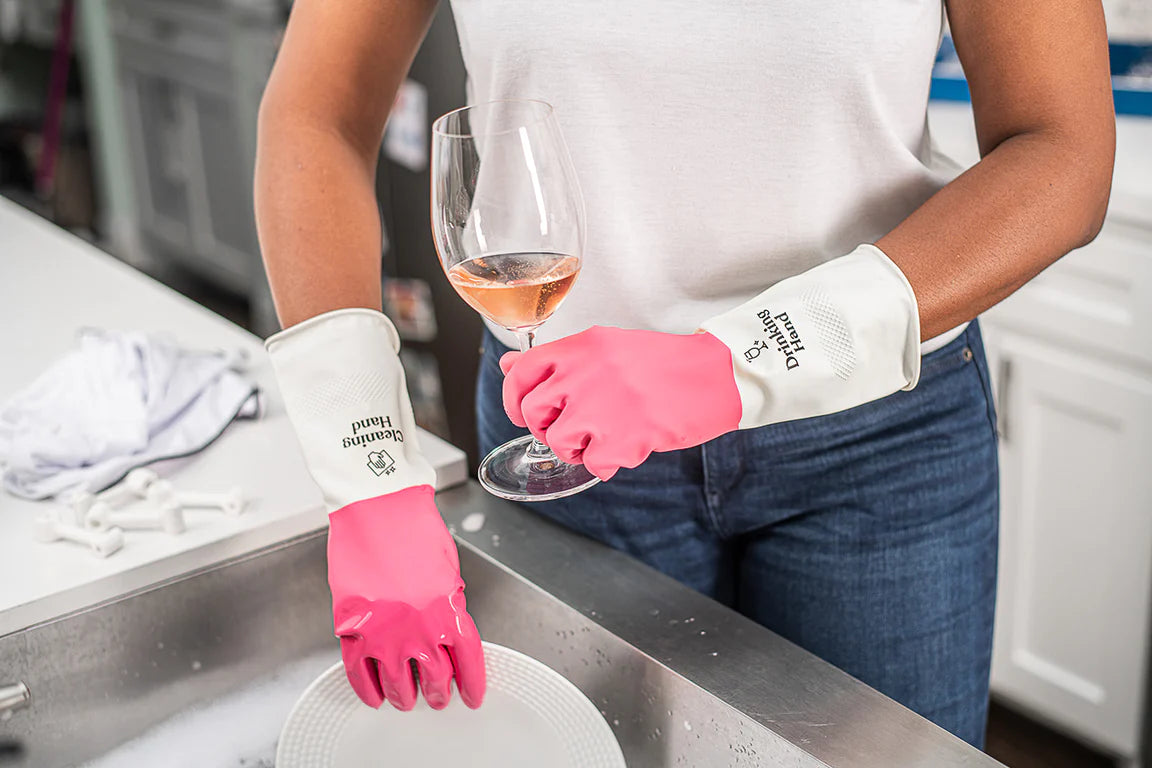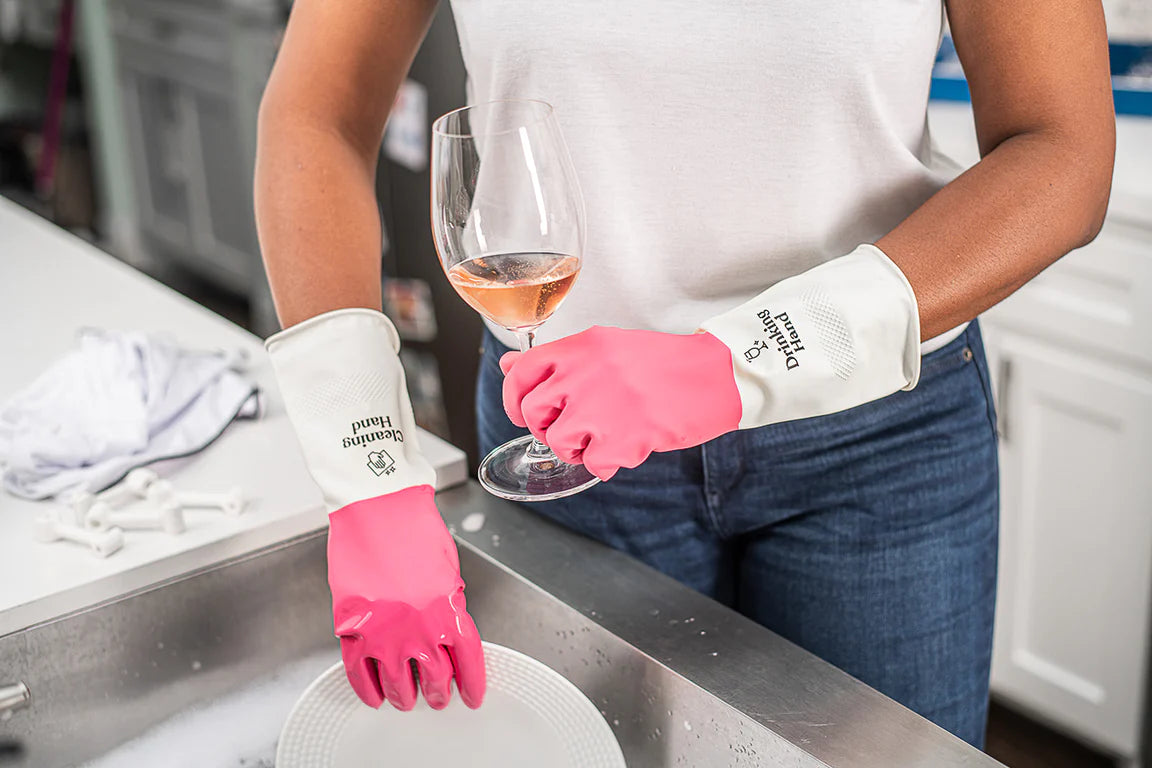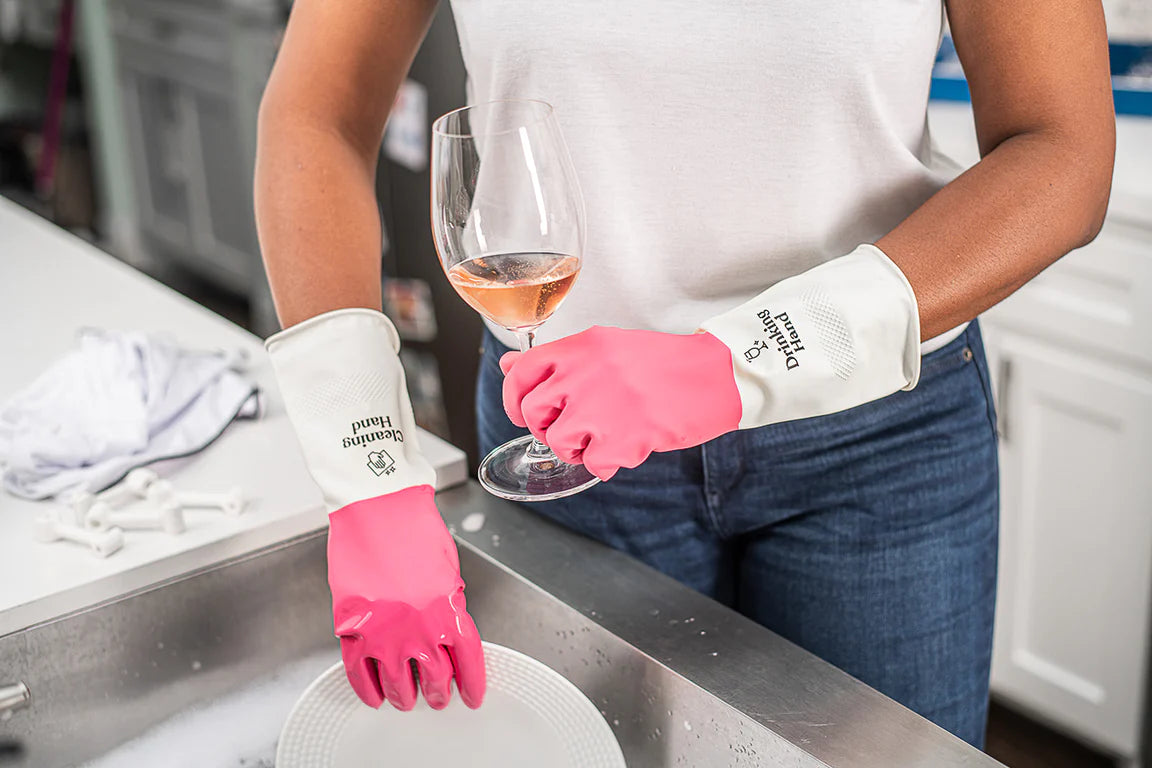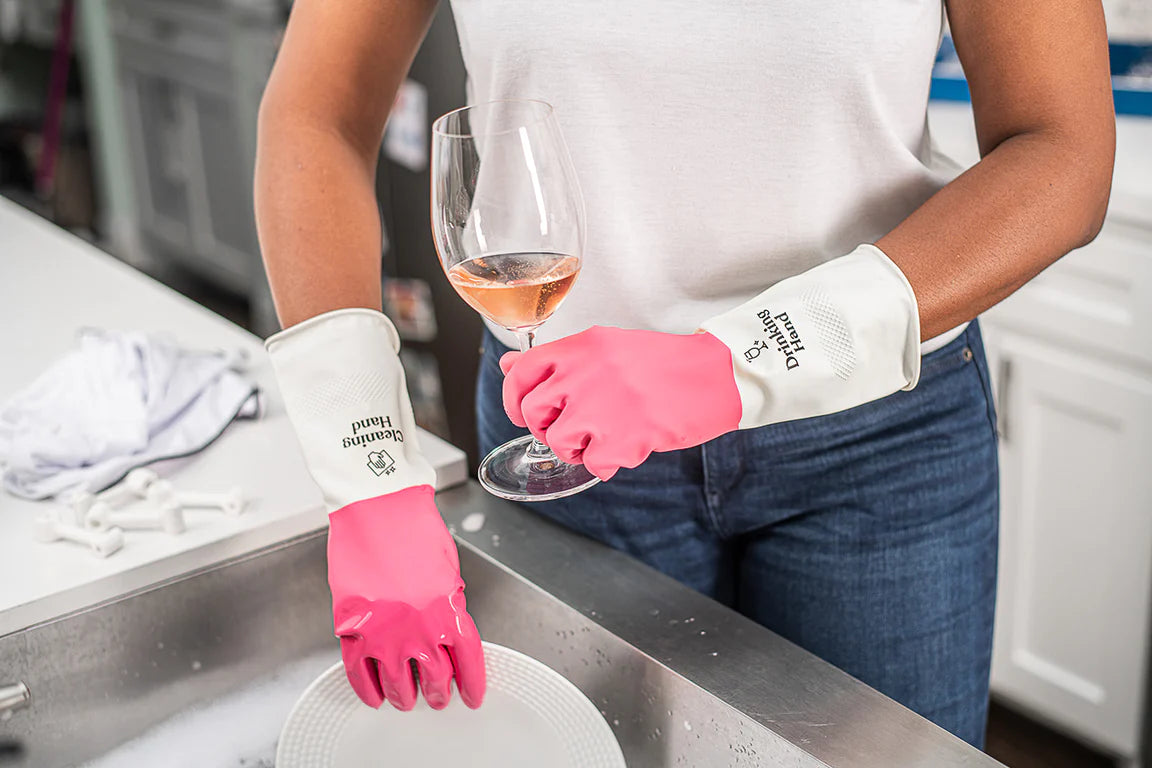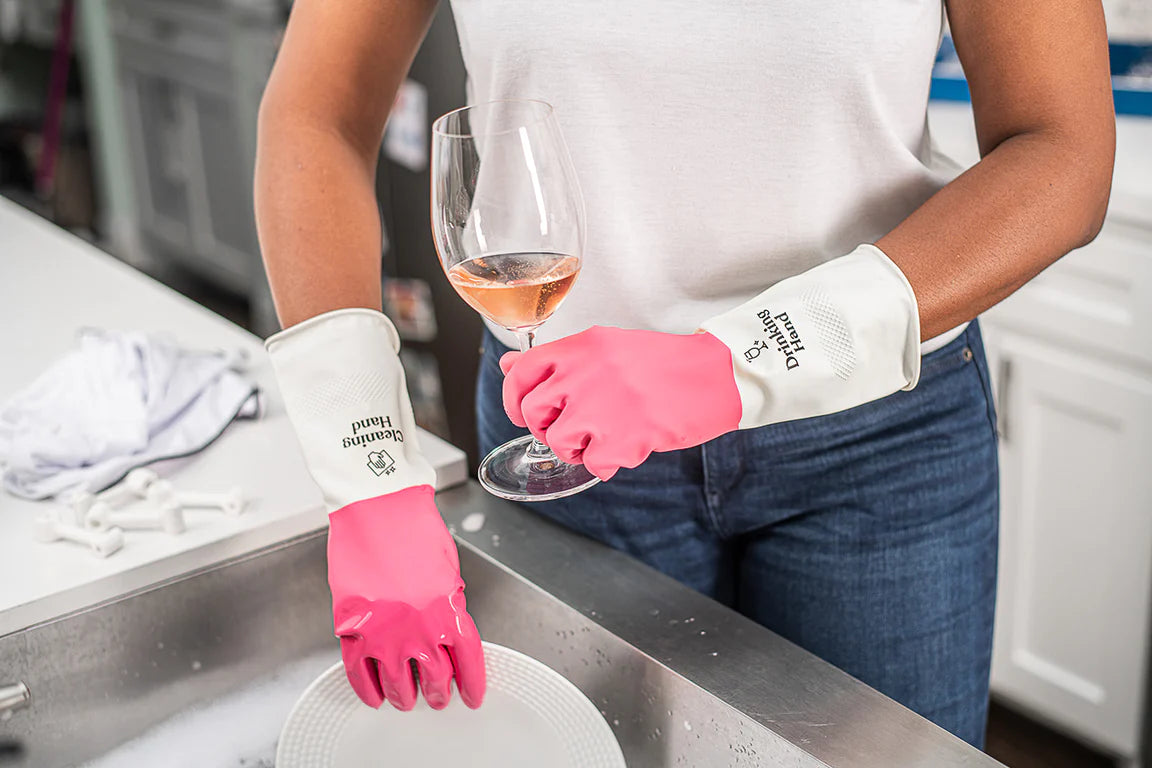 Cleaning Gloves - Pink
One hand for my drink, one hand for the sink!
Make choring a little less boring with these reusable latex household cleaning gloves. Sized medium for a flexible fit. Gloves feature a textured pattern for better grip, especially around your wine glass. Cheers to some good clean fun!
Care: Gently rinse with water and air dry.
Includes (1) set of household Cleaning Gloves in Pink.