FREE SHIPPING ON ORDERS $100 OR MORE WITH CODE 'SHIPSHIPHOORAY'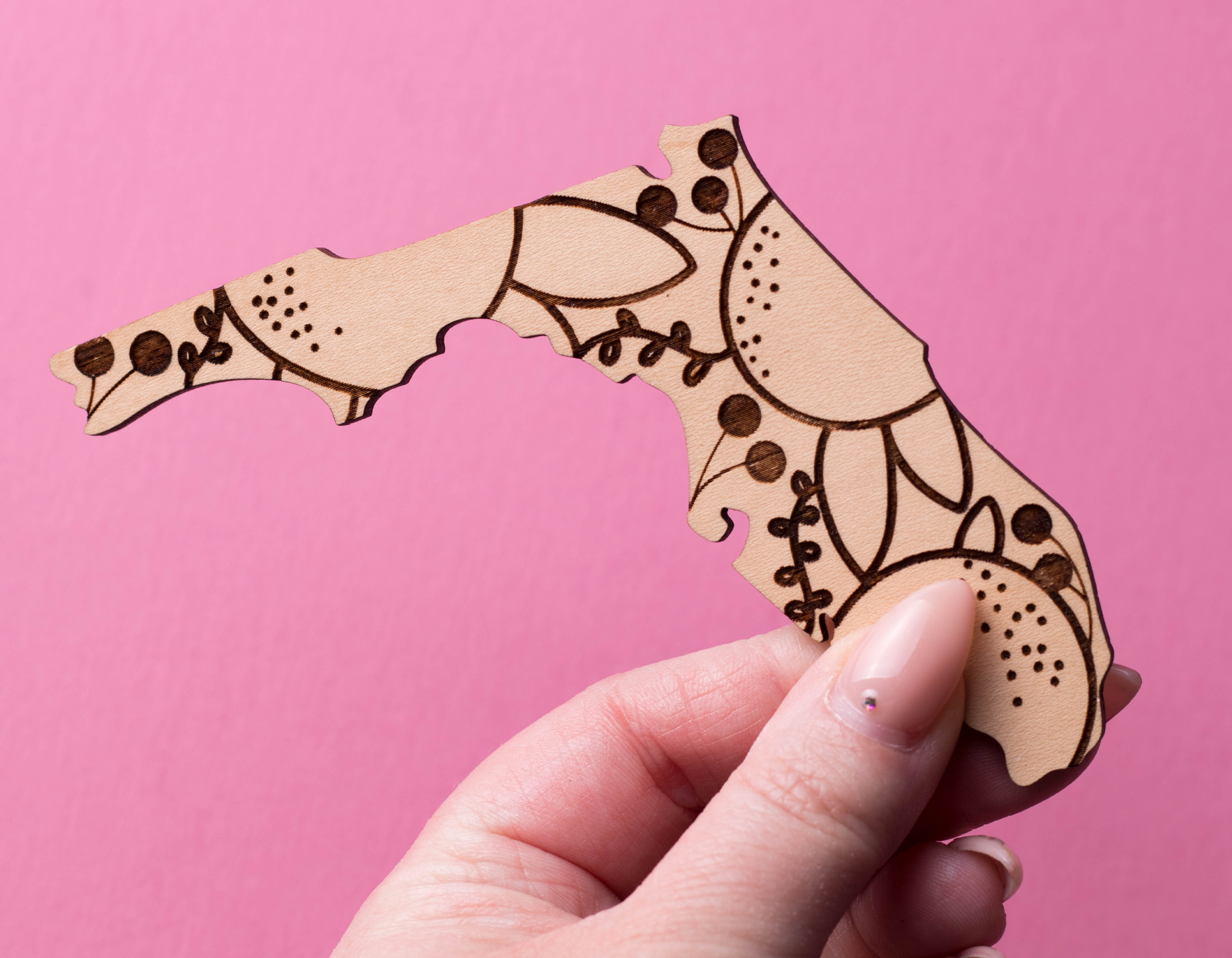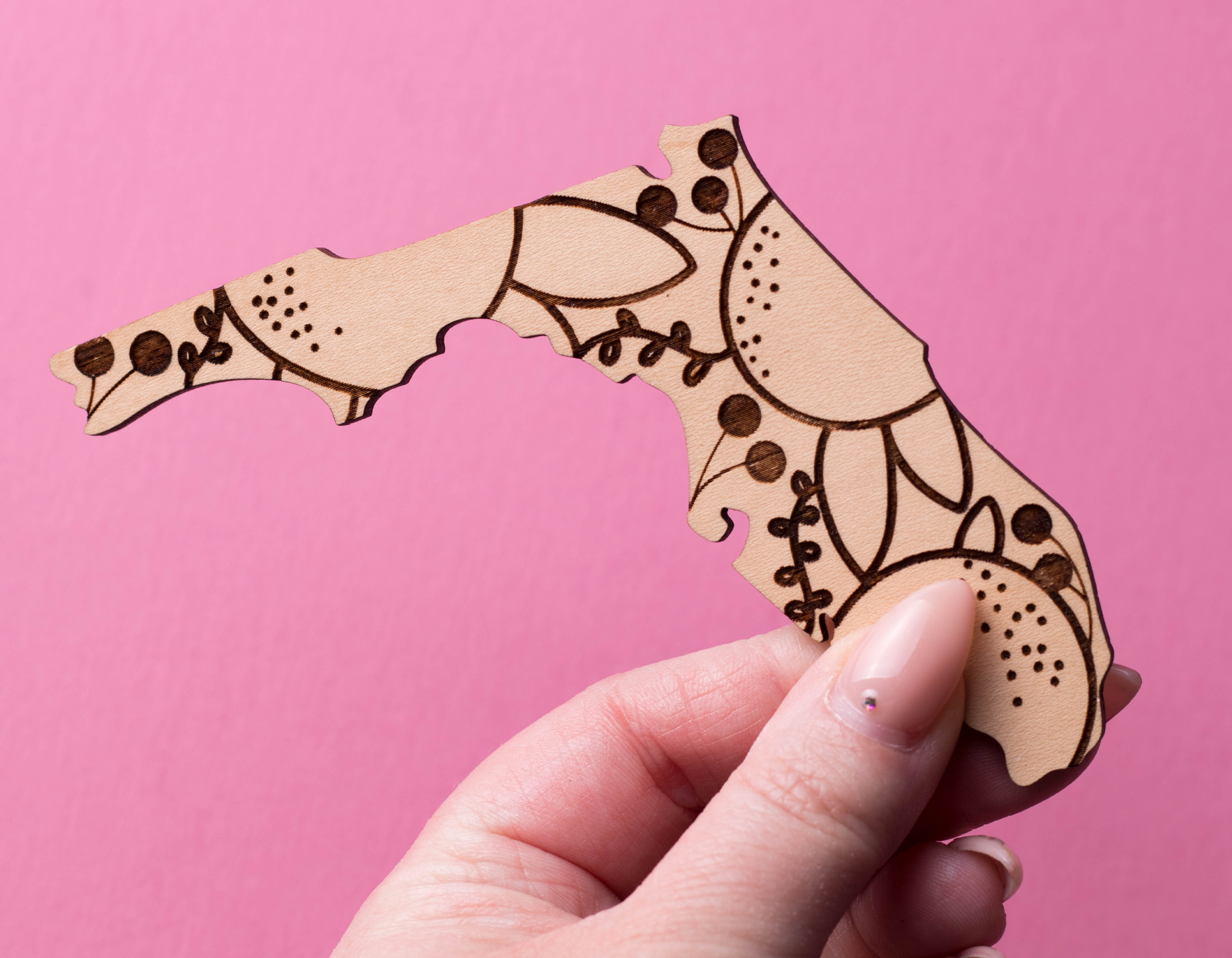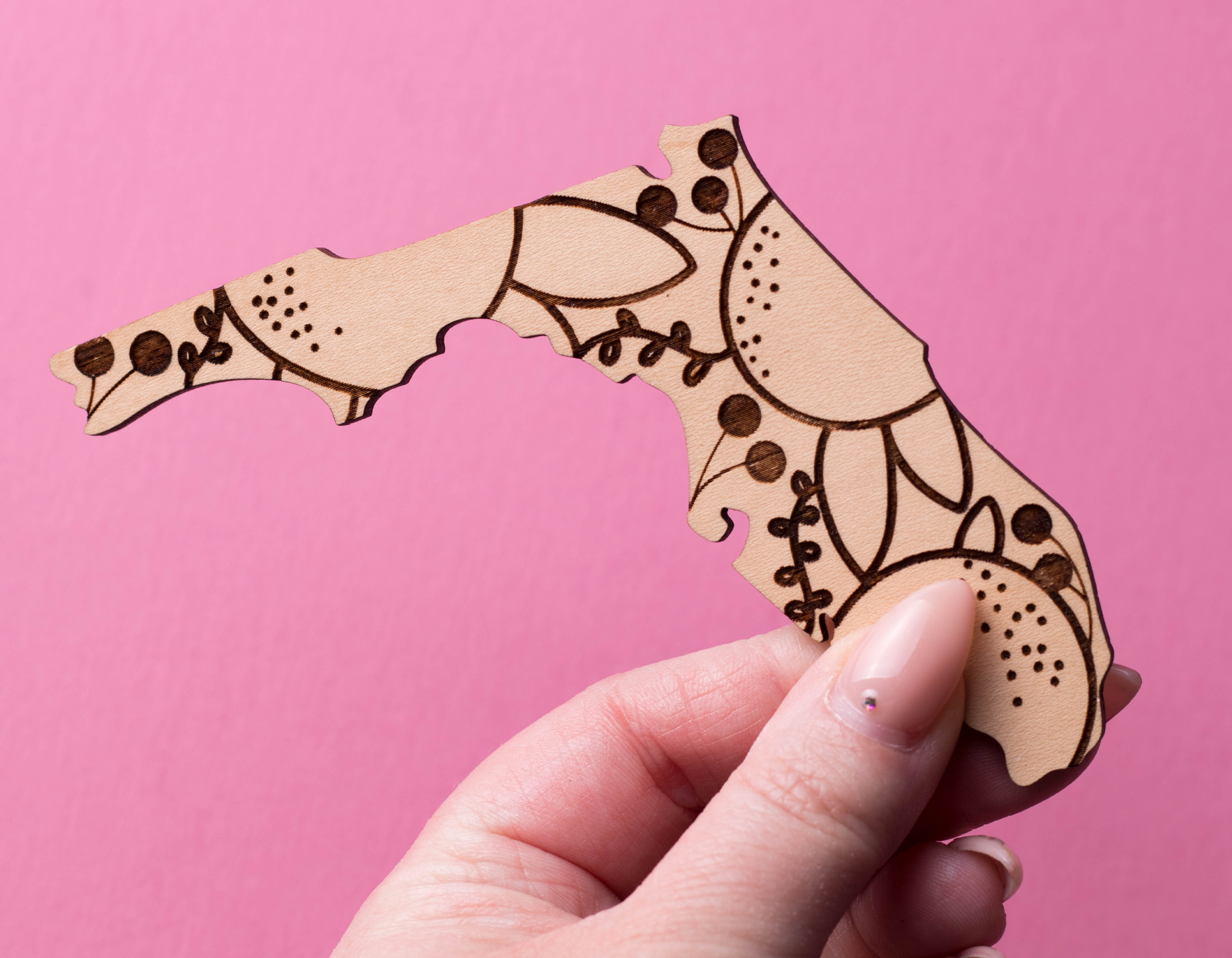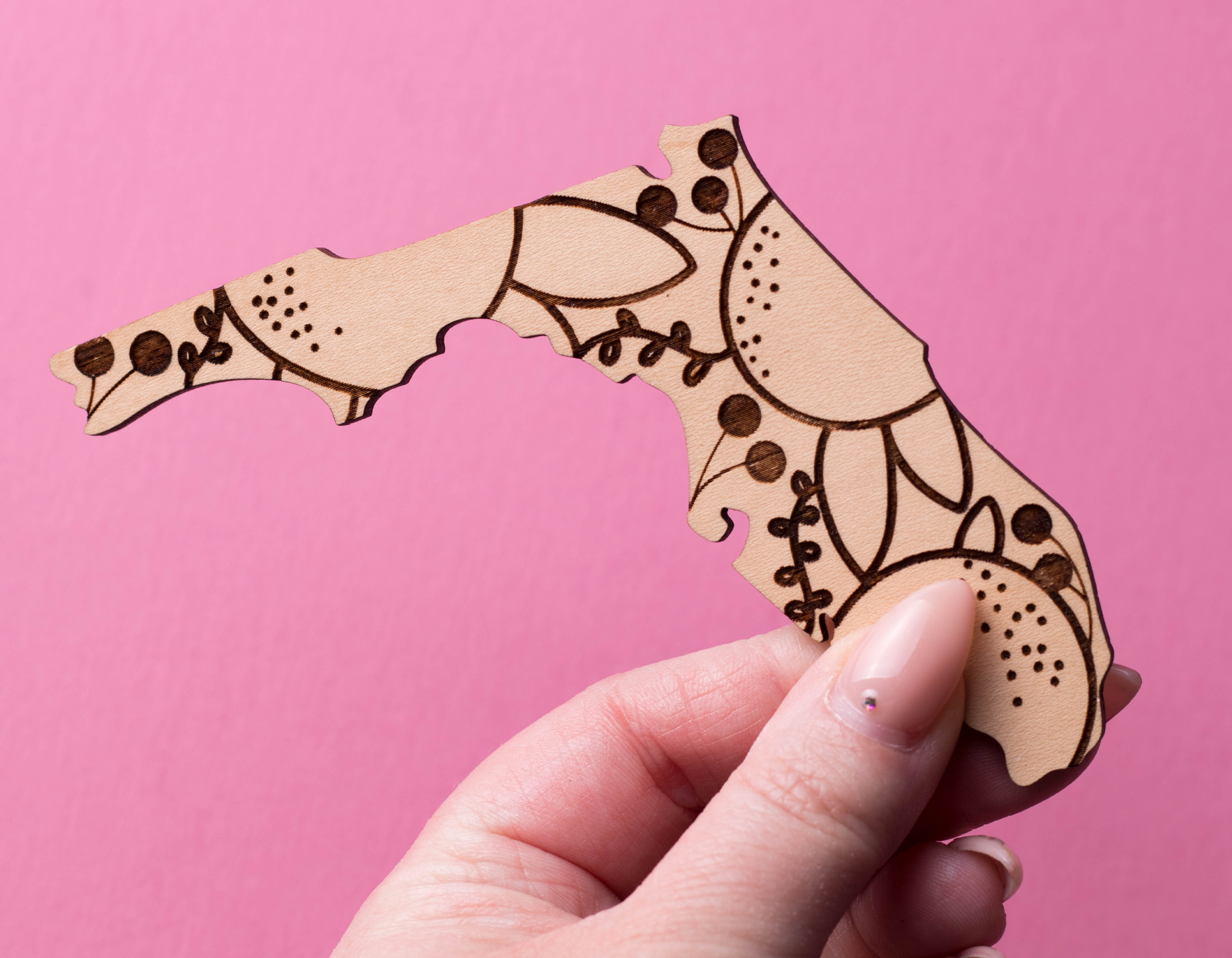 Florida Orange Blossom Fridge Magnet
Woodcut and engraved Florida Orange Blossom magnet.

Magnets measure 4" and are made of a finished 1/8th inch maple plywood. Each magnet has one strong ceramic disc magnet on the back.

Available in acrylic upon request.

Please make sure the surface you wish to place this is in-fact magnetic. Many of the newer no smudge stainless-steel fridges are not magnetic on the front but are on the sides.

Please note that this magnet is made using a ceramic disc magnet on the back. Ceramic disc magnets have a high resistance to demagnetization, corrosion & oxidation however can cause scratches on a stainless steel surface IF you are dragging the magnet around or pressing the corner of the magnet into the stainless steel. We are not responsible if you use our product in this manner. If you have young children please be advised of this possibility.
 
___
CALIFORNIA RESIDENTS: PROP 65 WARNING
WARNING: This product can expose you to chemicals known to the State of California to cause cancer and birth defects or other reproductive harm. For more information, go to www.P65Warnings.ca.gov