FREE SHIPPING ON ORDERS $100 OR MORE WITH CODE 'SHIPSHIPHOORAY'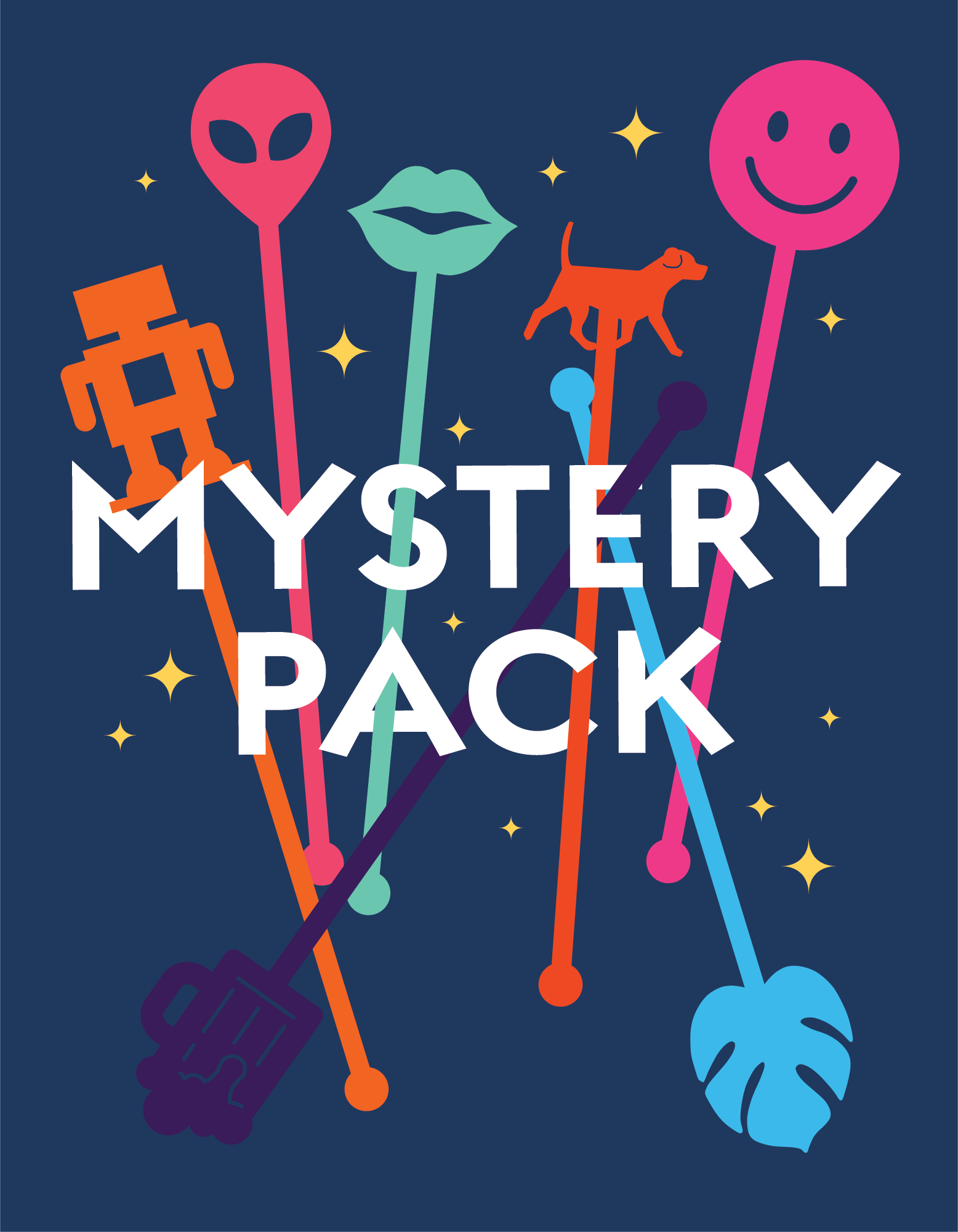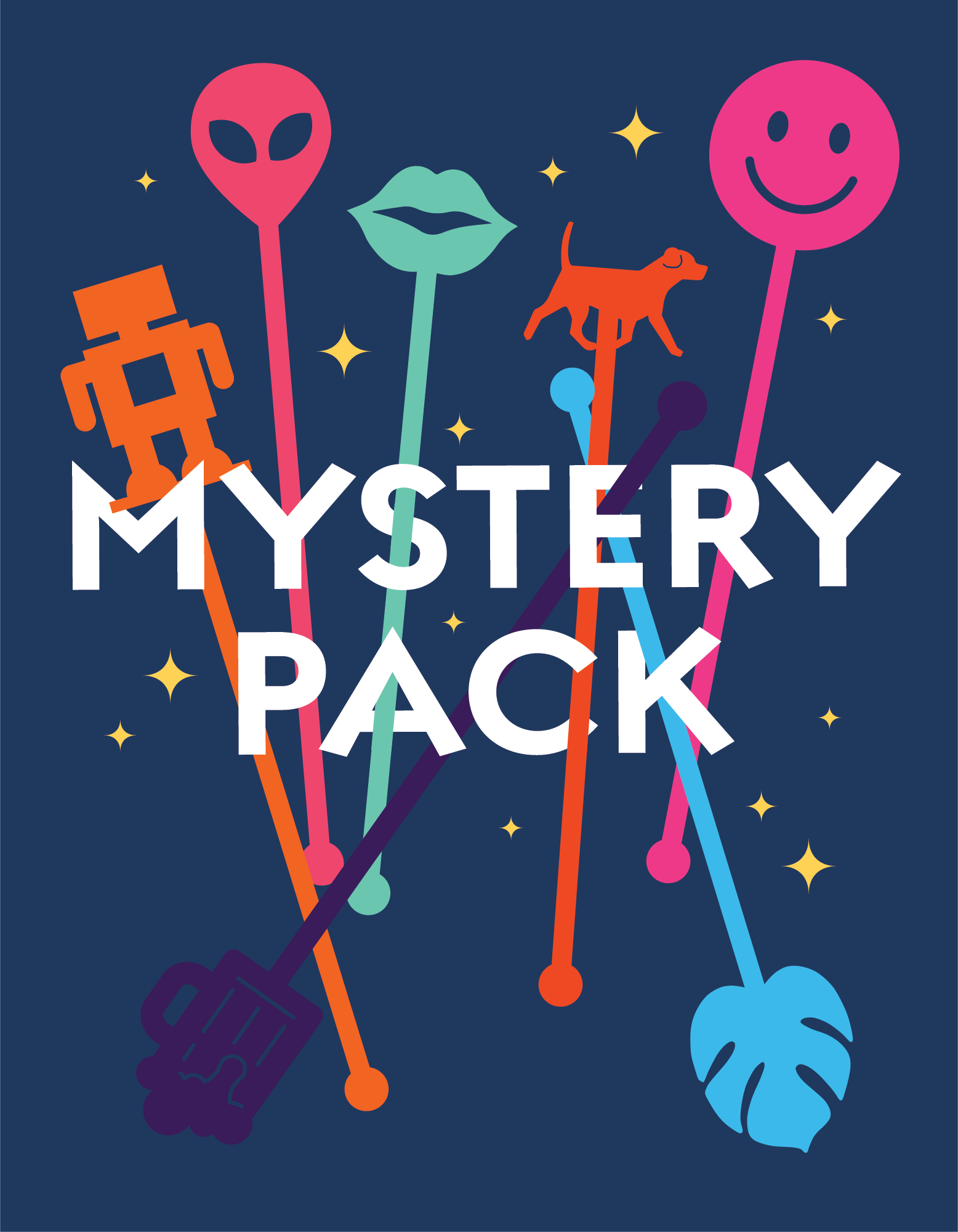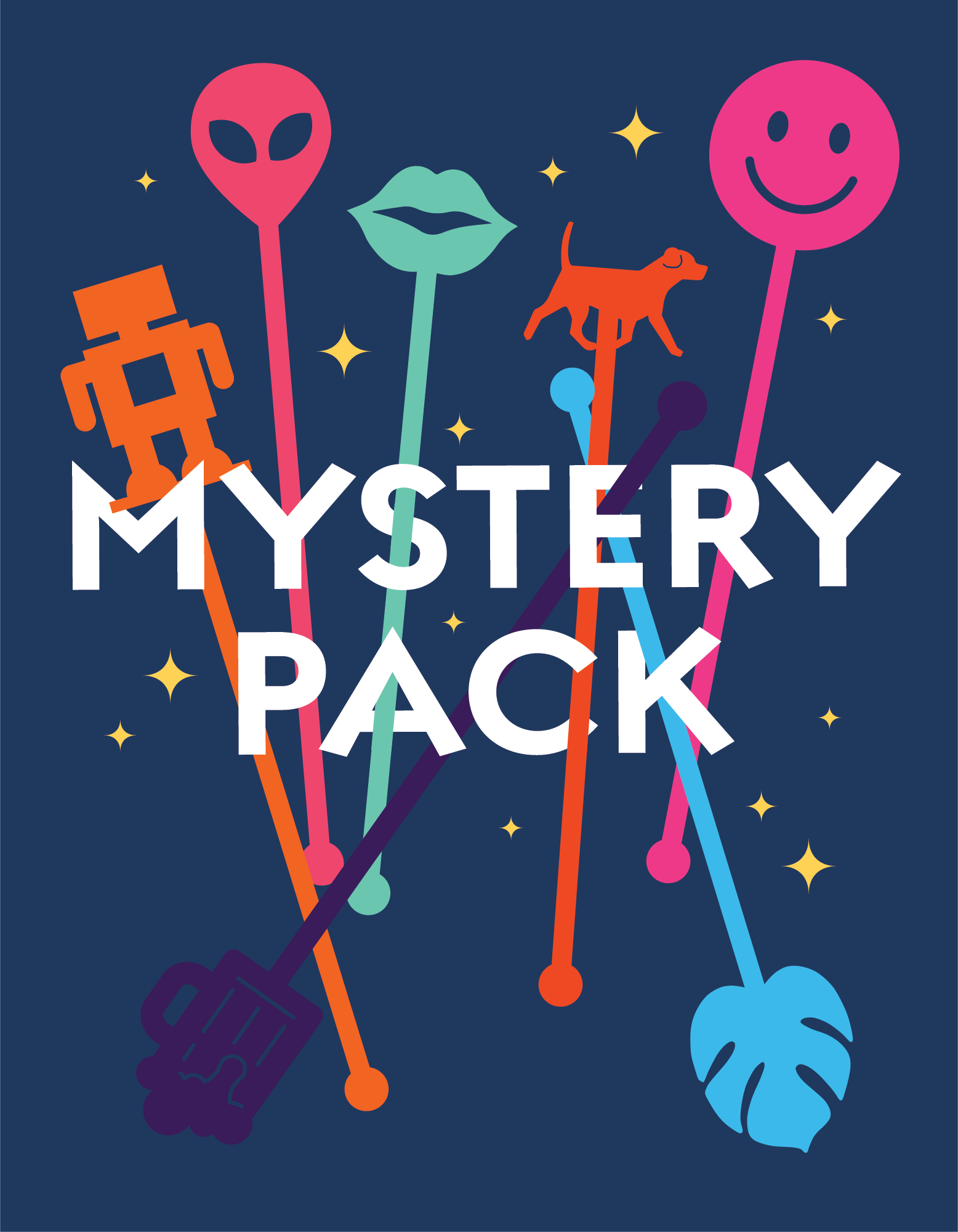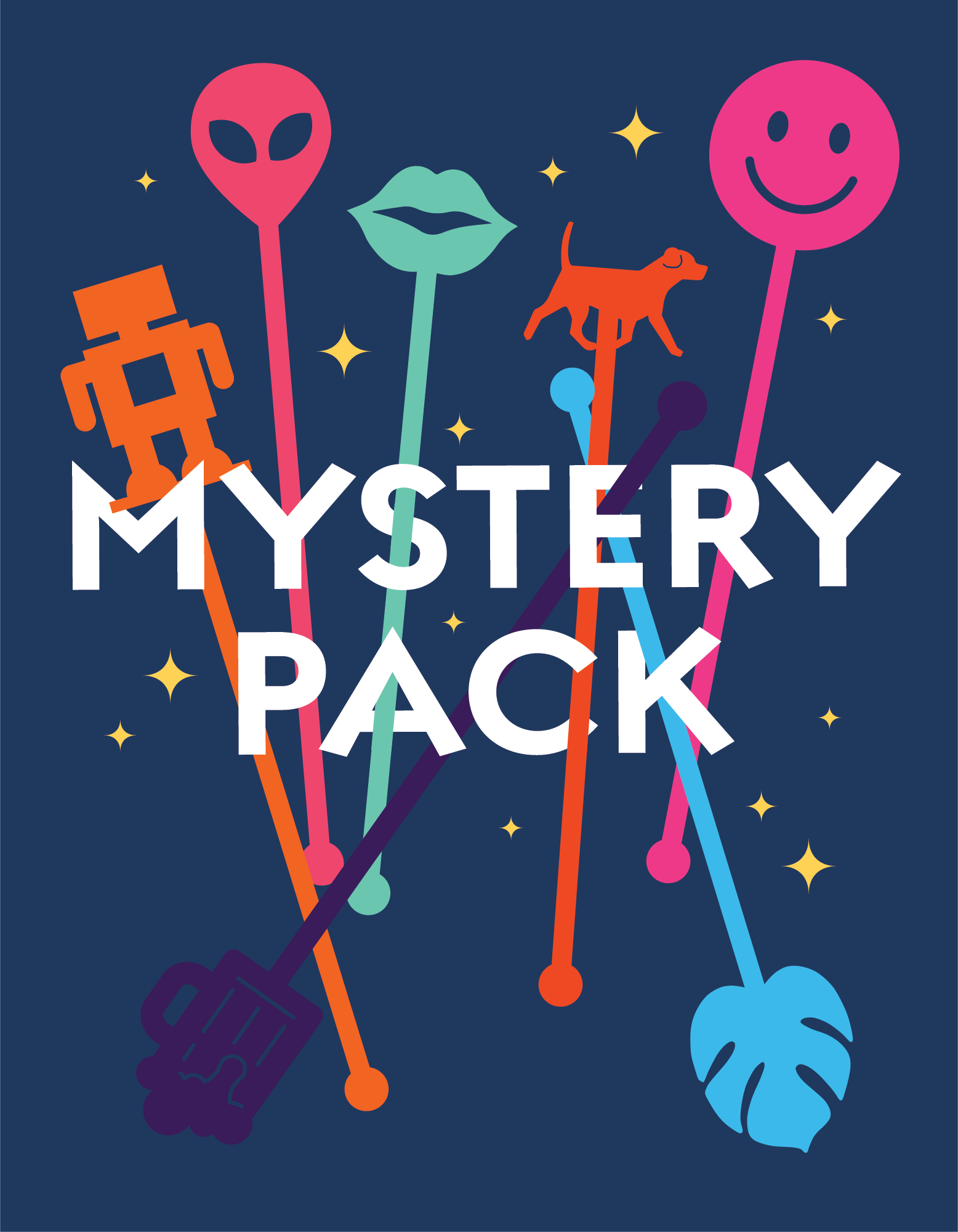 Mystery Swizzle Pack
4 Piece Drink Stirrer Set - MYSTERY! AVAILABLE WHILE SUPPLIES LAST!
Package includes:
4 Mystery Drink Stirrers in package
*Does not qualify for additional discounts or specials. All sales are final.
What types of products are included in the mystery sets?
Mystery drink stirrers are 4 mystery pieces from our loose back stock. Back stock includes discontinued designs, designs run in the wrong color, fun samples we made for ourselves, and more! All these are brand new never been used and made into mystery sets that are fun and unique. You just won't know what you're gonna get!
I want more than one, will I get the same thing?
No way! There are literally thousand of possible variations and we let our production team curate each mystery set to their choosing! Every set will be completely different even on the same order.

What if I don't like my mystery set?
We'd be super bummed out to hear that! Luckily, this set is a special discounted rate and all the product is the same quality as our other products. Mystery sets are final sale and cannot be returned so we'd suggest bringing joy to someone else and gifting it!
What is the difference between the PG and PG-13 set?
The PG set is appropriate for all ages versus a PG-13 set will include a profanity or naughty icon!

Made of 1/8th inch acrylic and measure approximately 6.25" in height. Hand wash only. Works in hot or cold drinks. Always handle with care to prevent accidental breaking.
___
CALIFORNIA RESIDENTS: PROP 65 WARNING
WARNING: This product can expose you to chemicals known to the State of California to cause cancer and birth defects or other reproductive harm. For more information, go to www.P65Warnings.ca.gov